Hue-Sun Ahn, Ph.D. – Licensed Psychologist, Coordinator of Resources and Referrals
Kathy Ertel, MA, LPC – Licensed Professional Counselor, Coordinator of Programmatic Evaluation
Carol Evangelisto, MA, LPC – Licensed Professional Counselor, Coordinator of Clinical Training
Mark J. Forest, Ph.D. – Licensed Psychologist, Director
Mike Gross, Psy.D. – Licensed Professional Counselor, Coordinator of Sport Psychology Services
Eileen C. Kurowski, Psy.D. – Licensed Psychologist, Assistant Director

Margarita L. Leahy, MA, Ed.S., NCC, LPC, LCADC – Licensed Professional Counselor, Case Manager
Robbin Loonan, MA, DVS, LPC  – Licensed Professional Counselor, Coordinator of Outreach, Coordinator of Peer Education
Rebecca L. Meinke, MD – Consulting Psychiatrist
Spring 2016 Training Class
Ms. Lauren Carino, MA, Pre-doctoral Practicum (Seton Hall University)
Ms.Laura Grossi, MA, Pre-doctoral Practicum (Fairleigh Dickinson University)
Office Support Staff for the offices of Student Health Services and Counseling and Psychological Services
Ms. Grace Flagler, Office Support
Ms. Pat Hamill, , Office Support
Ms. Chelsea Watson, Professional Services Specialist
Meet Our Counseling Staff
Hue-Sun Ahn is a counseling psychologist who joined the staff in August 2004. Before coming to The College of New Jersey, she was on staff at several university counseling centers in the region. Hue-Sun is a 1.5 generation Korean American and is bilingual in Korean. She received her undergraduate degree from Johns Hopkins University and her masters and doctoral degrees in counseling psychology from the University of Pennsylvania. She is licensed as a psychologist in New Jersey and Pennsylvania.
Her professional areas of interest include issues of body image and eating disorders, acculturation and racial/ethnic identity development, and outreach to the campus community regarding psychosocial and wellness issues. Hue-Sun approaches psychological issues from the perspective that one's psychological development is affected by one's personal history and by the current environment.   She enjoys helping individuals and communities identify strengths and resources that promote healthy development.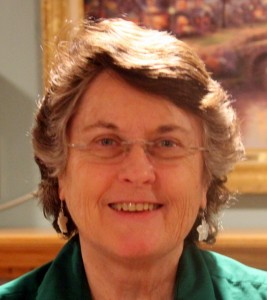 Kathleen Ertel joined the staff in June 2006 as a Licensed Professional Counselor. Kathy is also certified as an Approved Clinical Supervisor for trainees in the counseling field and is a National Certified Counselor. She is alumna of TCNJ where she earned both her Bachelor of Science degree in Health and Physical Education and Master's degree in Counseling and Student Personnel Services. Prior to her work within CAPS she was a Program Specialist for 10 years within the Educational Opportunity Fund Program (EOF) here at The College where she served as both an academic adviser and a counselor. In addition to providing counseling, Kathy is also the Coordinator for Programmatic Evaluation for our center. In this role she coordinates the scheduling of clients and provides data and reports related to the center.
Along with her strong interest in the development of the young adult, Kathy's other clinical interests are family relationships, addictions and bereavement.
Kathy is a member of the American College Counseling Association and NASPA (Student Affairs Administrators in Higher Education)
In her free time, Kathy enjoys traveling with her husband and spending time with their family.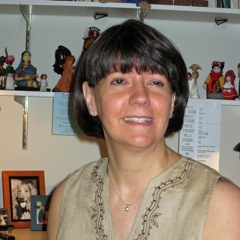 Carol A. Evangelisto has been a therapist on the staff of the Counseling and Psychological Services since 1990 where she has also served as Coordinator of the Clinical Training Program for  the past 10 years. Carol is a NJ Licensed Professional Counselor (LPC), as well as a National Certified Counselor (NCC). She has obtained Certification in Thanatology (CT) through the Association for Death Education and Counseling (ADEC), and has completed Levels I and II training in EMDR – Eye Movement Desensitization and Reprocessing.
Carol obtained her bachelor's degree in Education (1976) and her master's degree in Counseling (1988) from Trenton State College (The College of New Jersey). Carol has a strong interest and background in cognitive therapy, group counseling, and grief/loss counseling and education. In addition to providing individual therapy for students, each semester, Carol facilitates a support group for students who have experienced a death of a parent or step-parent, as well as a group called "Chill Out" for students struggling with anxiety.
Carol is a member of the The American College Counseling (ACCA), The New Jersey Association of College Counselors (NJACC), the Association for Death Education and Counseling (ADEC), and the American Counseling Association (ACA).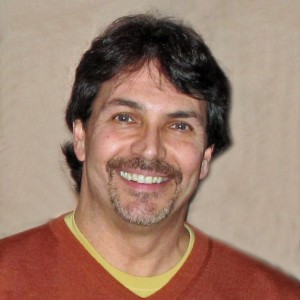 Mark J. Forest joined the staff as Director of Counseling and Psychological Services in September of 2014.  Dr. Forest is a NJ and PA Licensed Psychologist with over 24 years experience in university/college mental health services.  Dr. Forest came to TCNJ from Rutgers University, where he worked as the Associate Director for Clinical Training for many years.
Dr. Forest has a strong interest in young adult development, mental health administration, and professional training and supervision in college mental health.  His clinical interests are varied and include affective disorders, anxiety disorders, trauma, abuse, serious mental health concerns, relationship issues, LGBTQ concerns and issues of diversity and social justice.
Dr. Forest is a member of the The American Psychological Association (APA), The New Jersey Psychological Association (NJPA), The Pennsylvania Psychological Association (PPA), The New Jersey College Counseling Association (NJCCA), and The Association for University and College Counseling Center Directors (AUCCCD).
Dr. Forest enjoys many outdoor activities including tennis, hiking, camping, kayaking, skiing, and boating.  He also is an avid photographer in his free time.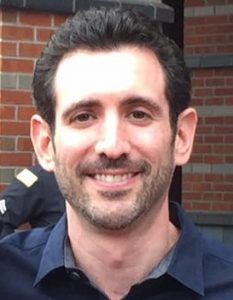 Mike Gross is a Licensed Professional Counselor (LPC) who began his position at CAPS as a Staff Counselor in August 2015. Dr. Gross currently serves as the Coordinator of Sport Psychology Services for CAPS and is a Certified Consultant, Association for Applied Sport Psychology (CC-AASP). He received his doctorate degree (Psy.D.) in combined Clinical and School Psychology from Kean University. Prior to attending Kean, Dr. Gross received his Master's Degree and Sport Psychology Certificate from Seton Hall University. He is also the Associate Editor for the Journal of Clinical Sport Psychology.
Dr. Gross approaches his clinical work from an evidence-based perspective and his interests include clinical sport psychology, performance enhancement, eating and weight disorders, and stress management. He is also interested in the development, investigation, and dissemination of mindfulness- and acceptance-based interventions to various populations, such as college students and student-athletes.
He is a member of the Association for Behavioral and Cognitive Therapies (ABCT) and the Association for Applied Sport Psychology (AASP).
In his free time, he enjoys playing basketball, spending time with family and friends, engaging in daily meditation, and playing guitar.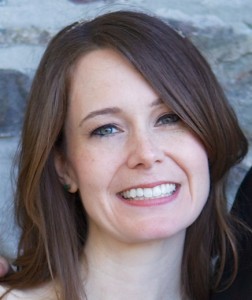 Eileen C. Kurowski is a NJ Licensed Clinical Psychologist who joined CAPS as a post-doctoral fellow in September 2011. Prior to being in her current role as Assistant Director, she served as Group Counseling Coordinator.
Dr. Kurowski obtained her undergraduate degree at Rutgers University, Douglass College and graduate degrees at The University of Hartford. Before coming to TCNJ, she held a post-doctoral position at Children's Hospital Boston/Harvard Medical School. Dr. Kurowski's areas of special interest include working with individuals on the Autism Spectrum, anxiety disorders, (in particular, perfectionism), serious mental health issues, mindfulness, and group counseling within college settings.
Outside of her time at CAPS, Dr. Kurowski especially enjoys traveling with her husband and their dogs and practicing yoga.
Margarita Leahy is a bilingual/bicultural Nationally Certified Counselor (NCC), New Jersey Licensed Professional Counselor (LPC) and a Licensed Clinical Alcohol and Drug Counselor (LCADC)who joined CAPS in 2014 and is now in her new role as CAPS Clinical Case Manager in 2015.
Margarita has graduate and post graduate degrees in counseling from Rider University and is a Certified Clinical Trauma Professional with basic training in EMDR.  Prior to working at CAPS, Ms. Leahy worked at both a psychiatric facility for inpatient detox, intensive outpatient program (IOP) and an outpatient community clinic.  She has prior experience working for almost a decade in higher education.  Her areas of clinical interest are varied and include Anxiety (OCD, PTSD, Social, Generalized), AD/HD, Substance Use Disorders, Process/Behavioral Addictions, Impulse Control Issues, and Affective Disorders.
Ms. Leahy is a member of The American Counseling Association, National Board for Certified Counselors, New Jersey Association of College Counseling, New Jersey Counselor Association and The Higher Education Case Managers Association.
Outside of her CAPS role, Ms. Leahy enjoys her own practice/self care of yoga, meditation, and mindfulness.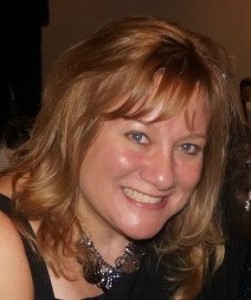 Robbin Loonan is a Licensed Professional Counselor who joined the staff in 2014. Prior to joining the CAPS staff, Robbin was the Coordinator of Anti-Violence Initiatives (AVI) here at TCNJ where she led the campus' efforts to prevent power- based personal violence and provided counseling for victims and survivors of sexual assault, domestic violence, and stalking. Robbin is a Certified Domestic Violence Specialist who also holds a Certification in Child Maltreatment with a specialty in child sexual abuse.
Before coming to the College, Robbin worked at several NJ domestic violence agencies, the Morris County Child Advocacy Center, Princeton House, and in private practice. Her professional areas of interest include utilizing art and other creative techniques to heal from trauma and loss, family issues, interpersonal relationships, LGBTQ concerns, and issues of diversity/ multicultural sensitivity.
In addition to providing counseling, Robbin is also the Prevention Coordinator for our center. She is passionate about working with various student and professional groups on campus to enhance emotional well- being, increase resiliency and coping, and decrease barriers to assistance.
In her free time, Robbin enjoys spending time at the beach and spending time with family and friends.

Rebecca Meinke is a board certified adult, adolescent and child psychiatrist.  Dr. Meinke joined the CAPS staff in 2015 as a Consulting Psychiatrist. Prior to joining the CAPS team, Dr. Meinke was a staff psychiatrist at the Center for Eating Disorder Care at the University Medical Center of Princeton.  Prior to this, she served as a Staff Psychiatrist for Princeton House Behavioral Health at Moorestown, where she provided assessment and management of youth ages 5 to 18 in psychiatric, dual diagnosis and addiction programs. Previously, she was Medical Director of VisionQuest Pathfinders Residential Facility, focusing on psychiatric services for youth ages 12 to 18. Dr. Meinke has previous experience with college mental health working for Gallaudet University in Washington, DC during her residency.  Dr. Meinke received her medical degree from Rutgers-New Jersey Medical School (formerly UMDNJ).