Thank you for your interest in our SAVE Peer Education program! The application for the 2021-22 academic year has now closed. If you have any questions about our recruitment process, please email oavi@tcnj.edu for support.
Please note that all interested applicants must submit a Letter of Recommendation & Application in order to be considered for our team. We will update this page during the Fall 2021 semester!
---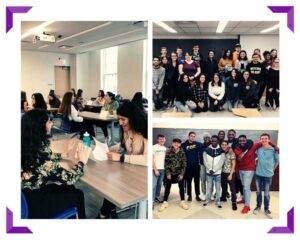 The Student Anti-Violence Education (SAVE) Program is focused on empowering TCNJ students to make healthy lifestyle choices and our campus community a safer place. The SAVE Program's mission is to:
To serve as spokespersons, student mentors, and referral agents for Anti-Violence Initiatives (AVI). Supervised by the Assistant Director of AVI, the SAVE Peer Educators provide evidence-informed programming to empower students with healthy relationship skills and to promote pro-social bystander behavior.
View Save Peer Educator Profiles »
The program and its leaders believe that students can play a uniquely effective role in encouraging their peers to consider and talk honestly about the issues of sexual assault, domestic violence, and stalking, while developing responsible habits and attitudes towards these issues, as well as seeking professional advice when necessary.