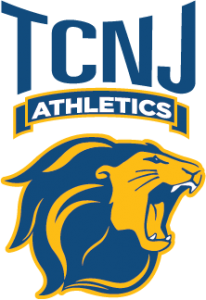 COUNSELING & SPORT PSYCHOLOGY SERVICES
The mission of Counseling and Sport Psychology Services at the College of New Jersey is to foster the academic, intellectual, social, emotional, athletic, and personal development of student-athletes via the delivery of mental health and performance based services. Counseling and Sport Psychology services is focused on providing effective, confidential, culturally informed, easy to access, and welcoming services to student-athletes and many others affiliated within the athletic department.
SERVICES
Counseling and Sport Psychology Services provides confidential personal counseling, individual peak performance training, educational workshops, team-based performance consultations, and consultation with coaching, medical, training, and administrative staff. Counseling and Sport Psychology Services also has several initiatives to decrease mental health stigma among student-athletes and campus community.
There is no single reason why a student-athlete may seek personal counseling. Common issues addressed in personal counseling include but are not limited to: Depression, social anxiety, generalized anxiety, panic attacks, intrusive thoughts and compulsions, homesickness, transitional issues (i.e. going from high school to college), difficulty sleeping, interpersonal conflict, difficulty with teammates or coach, family conflict, grief and loss, stress management, coping with injury, relationship issues, body image issues, eating concerns, substance use, academic or career concerns, health/medical issues, athletic career termination, excessive worry, crisis adjustment, post-traumatic stress, and low self-esteem.
Student-athletes may also seek peak performance training for a number of reasons. Common reasons include but are not limited to: Decreases in performance compared to past, inconsistent performance, current slump, difficulty concentrating/focusing, seeking mental edge, arousal regulation, return from injury, performance anxiety, seeking to increase playing time, lack of enjoyment in sport, or desire to learn new mental skills.
WHAT TO EXPECT
Personal counseling and individual peak performance trainings are free for TCNJ student-athletes. The first session typically lasts about an hour and includes the completion of initial paperwork and a discussion with Dr. Gross or one of our counselors about your reason for seeking personal counseling or peak performance training. During the first session other background information will be gathered such as family history, social history, past/current athletic history, and goals. Subsequent sessions last approximately 45-50 minutes and in a comfortable/safe atmosphere student-athletes are encouraged to explore the presenting issue and develop the skills and knowledge to address it.
CONFIDENTIALITY
A mental health counselor must preserve the confidentiality of information obtained from a client in the course of therapy. Information disclosed in individual counseling sessions is confidential. Information will be released only with the written consent of the student-athlete or in instances where disclosure is required by law (i.e. threat of harm to self/others).
SCHEDULING AN APPOINTMENT
Appointments can be made by completing the treatment request form using the following link https://caps.tcnj.edu/counseling-services/request-for-services-form/. The office is located in Eickhoff Hall, 107. Our hours are typically Monday through Friday, 8:30am – 4:30pm.
Educational workshops and team based performance consultations can be arranged via contacting Dr. Mike Gross at grossm@tcnj.edu or (609) 771-2984